What is the Polyspan Break idea ~ Read on
At present when an HV outage is experienced on the network crews attempt to isolate the affected area down to the smallest number of consumers affected.
This is usually done firstly by initiating HV switching in conjunction with Network Control and secondly by installing temporary gaps in the overhead HV network.
The temporary gaps are generally installed at shackle off points in the network and not on straight through poles. Gaps are installed on these poles because no other simple method exists for installing gaps on non-shackle poles exists
If a gap is currently installed on anything but a shackle off pole temporary stays have to be fitted, large equipment is required to release tension from wires etc.
So how does it work
The "Poly-Span Break" is made up of 2-polymer insulator, a tensioner and several dead-ends or come-along heads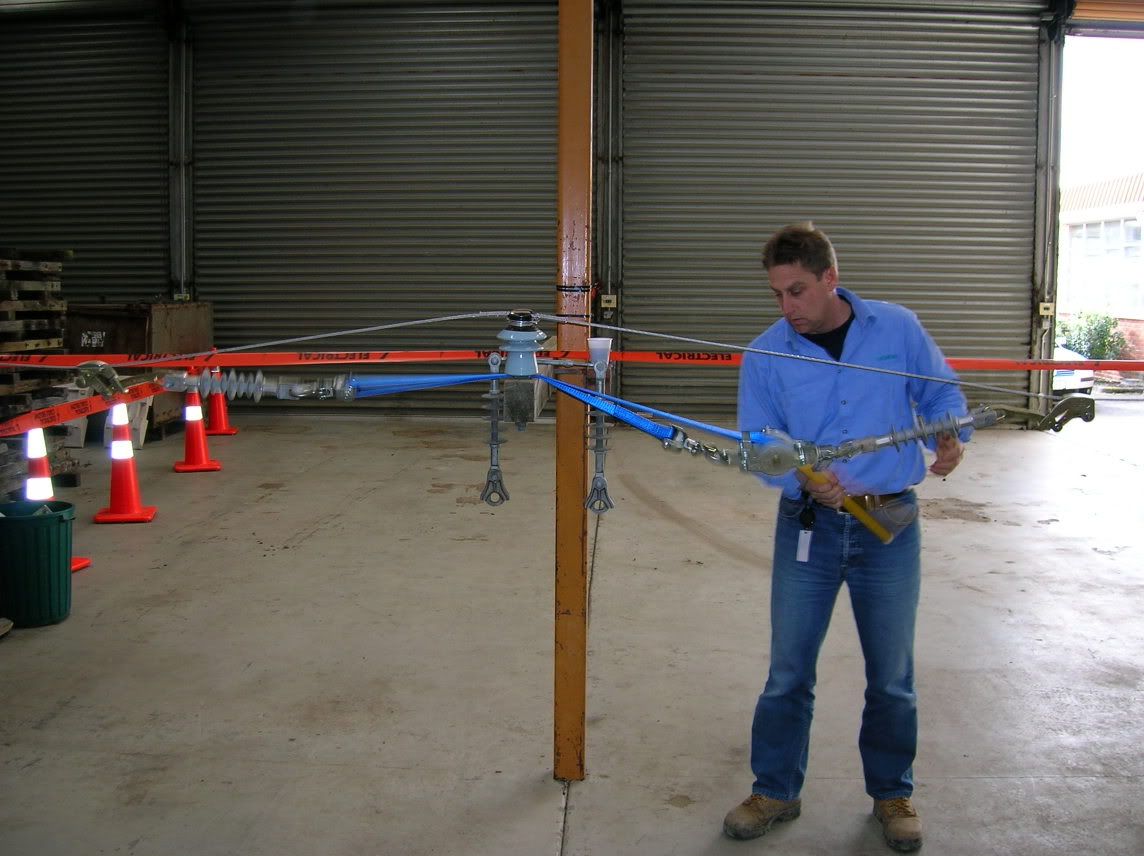 By placing a polymer insulator on either side of a Crossarm, attaching the tensioner between the two polymers and connecting the conductor to the end of the polymer via a dead-end or come-along head.
One tensions the tensioner thus pulling the wire in together evenly, once enough slack has been obtained the conductor is cut.
This process is conducted on each of the 3 phases on the1st pole and then on the 3 remaining phases on the second pole.
The cut wire is folded back onto itself and tied to the line, this is the side the will become alive, the other side (towards your fault) remains bound to the insulator.
And Here's one that stayed in the air for 6 months